Smart Build undertakes a wide range of domestic and commercial building services.
We're builders! Not only do we construct completely new homes, build extensions, do loft conversions and renovate inside and out, but we can also be of service for any part of your larger project. If you have a job in Northamptonshire or surrounding counties and especially in Northampton, Towcester, Oundle, Olney, Brackley or Newport Pagnell, get in touch with Smart Build.
Below are some brief descriptions of some of the specialist building works we have recently done.
Groundworks
Foundations
Drains
Underpinning
Walls
Heating
Energy efficiency
Roofing
Chimneys
Electrics 
Plumbing
Fireplaces
Doors 
Windows
We have had experience in under pinning houses in cases of subsidence or in the case of the photos below, where there is additional steelwork inserted within the house for various reasons. In the case of many older houses there are few or no footings. This is not always a problem if the ground is stable. Unfortunately in some cases it can lead to subsidence. 
We work closely with our own or other structural engineers to design a solution to rectify the problem. As you can imagine sometimes underpinning is a very delicate process and relies on the experience of the contractor to be constantly vigilant when excavating. Ground conditions and loading impact have a bearing on how the work is carried out. 
Our team of plumbers can cater for any of your needs from air source heat pumps to simply moving a radiator. The photos below are an example of a new space that we created where the customer required under floor heating. This can be a fantastic solution when heating a room. It gives off a very even heat, feels great under foot and allows you to put your furniture where ever you require.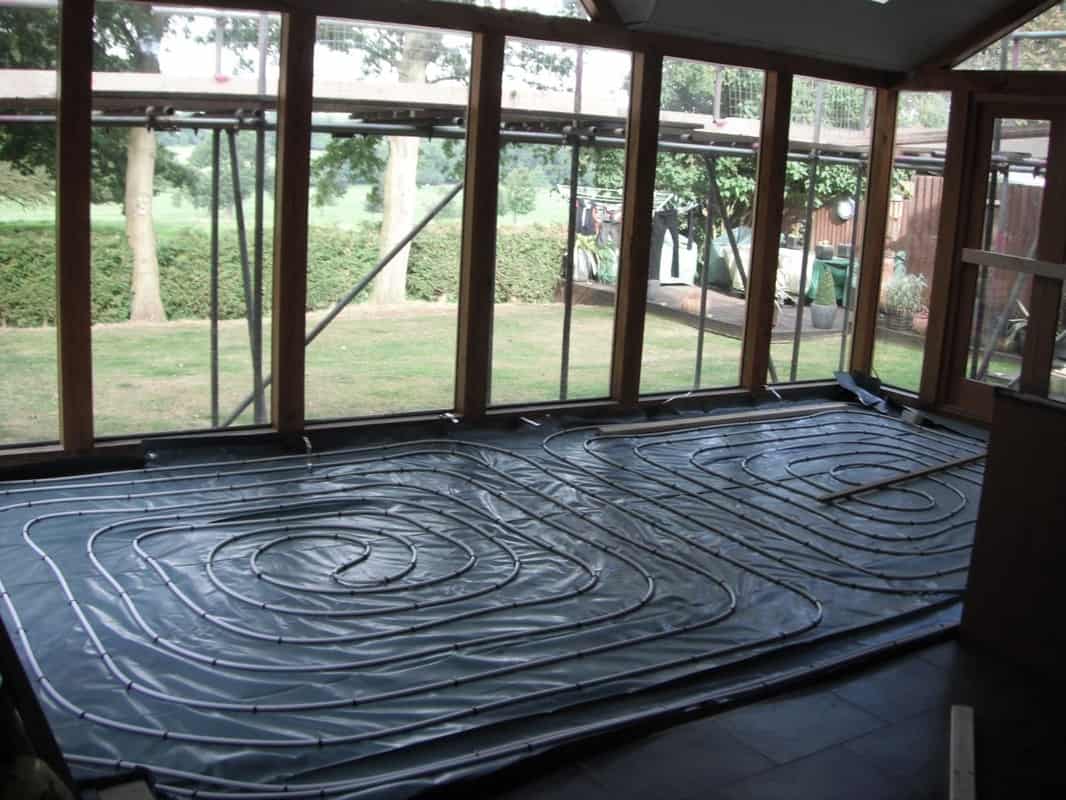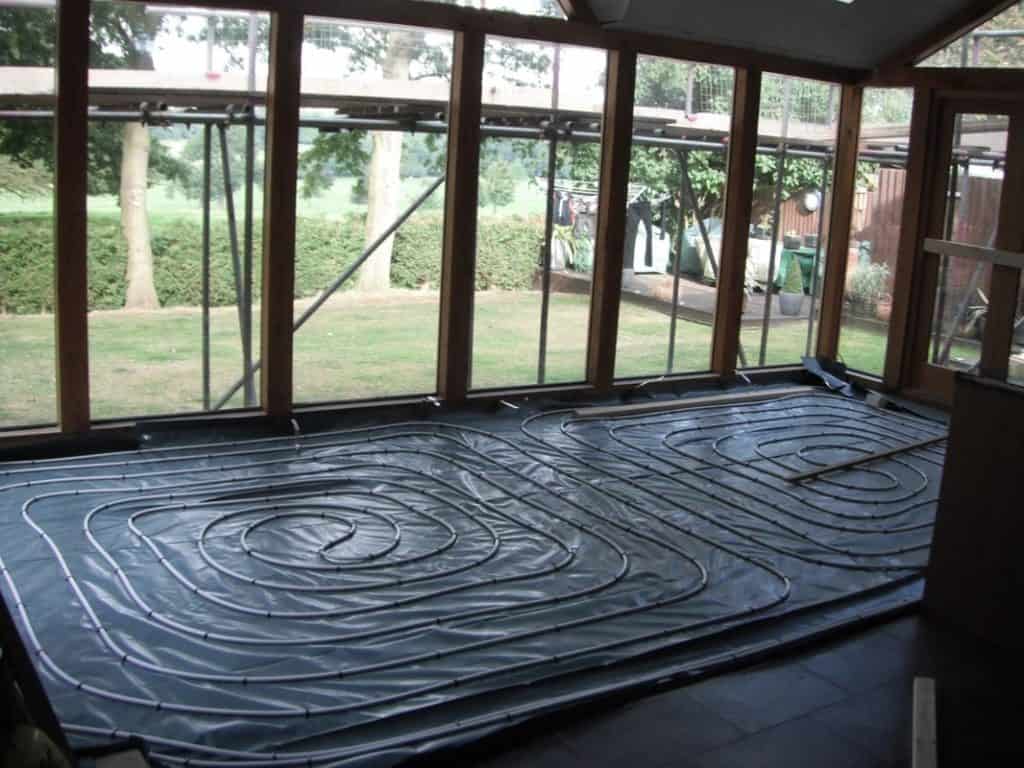 We can adapt to all of your plumbing needs within your build, giving you up-to-date advice to allow you to make informed decisions regarding your heating and bathroom options.
Piled Foundations - Mini Piling
Some projects that we carry out require special solutions in order for them to be built. The project pictured in this case study was constructed upon made up ground and there was a severe ground level change very close to the build. A raft foundation wasn't structurally adequate, so it required piling. This involved seven metre deep bore holes specified by our structural engineers. They are then caged and concreted. A trench was then excavated, the piles were cropped and a ring beam was constructed around the piles. 
We have a very experienced team of contractors who partner us in carrying out this mini piling process. When dealing with unstable ground conditions it is important to carry out the designs to the letter to ensure future stability.